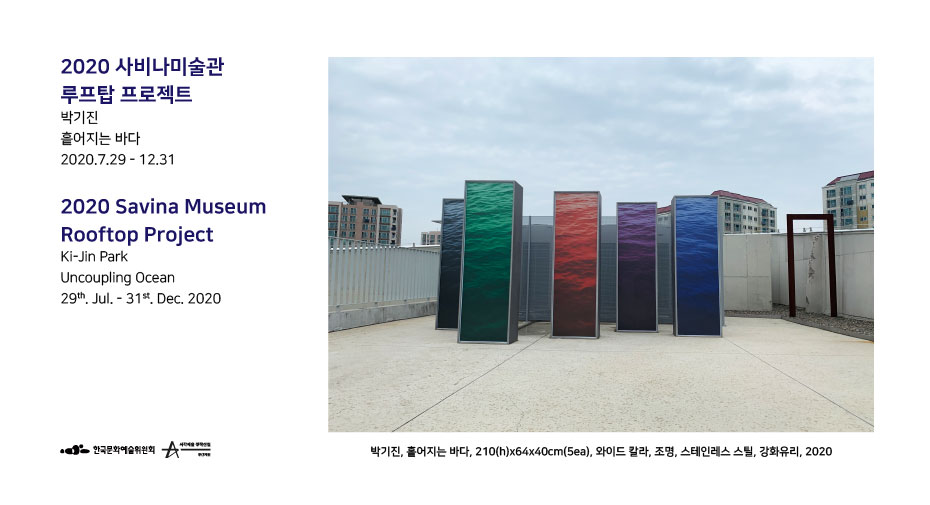 사비나미술관은 다양한 시각예술분야의 예술가들이 미술관 옥상을 이용한 실험적인 공간설치 작품을 선보이고 있습니다. 2020년은 박기진 작가의 작품 <흩어지는 바다>가 선정되었습니다. 작가는 바다를 다섯가지 색으로 표현해 글로벌리즘이 약화되고 해체되는 현 시대의 모습을 반영하며, 그럼에도 불구하고 세상은 하나의 바다로 연결되어 있음을 이야기 합니다. *후원 : 한국문화예술위원회, 시..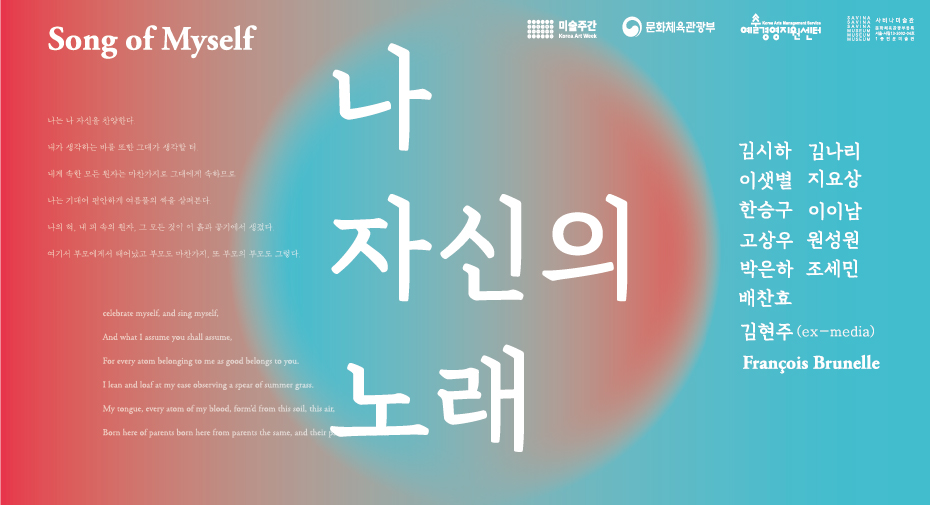 사비나미술관 여름특별기획전 <나 자신의 노래 Song of Myself>는 '나는 누구인가?'라는 본질적 물음에서 출발해 자아를 형성하는 다양한 관계성을 탐구하며 통합적 정체성을 확립하는 접근 방법을 모색하는 전시다. 전시제목과 주제의식은 19세기 미국 시인 월트 휘트먼의 52편의 연작시<나 자신의 노래(Song of Myself)>에서 가져왔다. 본 전시는 자아정체성이 개별성, 유일성, 불변성을 지녔다는 고정..
Virtual Appreciate Art Tour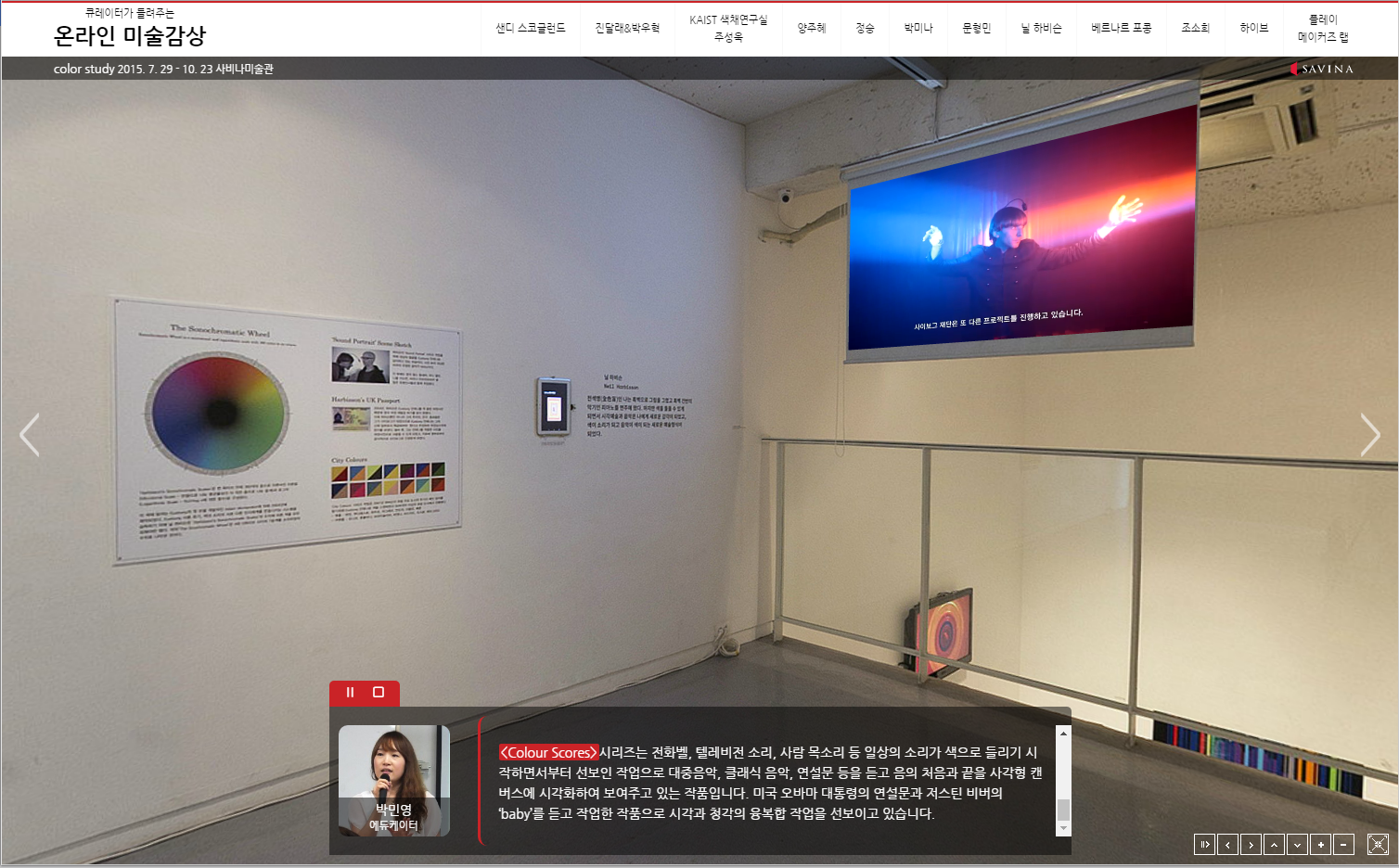 Savina Museum of Contemporary Art presents a special exhibition entitled 'COLOR STUDY'. The exhibition aims at presenting a broad spectrum of the artists' works of art in order to discover their own methods of represented 'color'. Furthermo..
Savina Lee's Profile
Director of the Savina Museum of Contemporary Art
President of the Korean Art Museum Association
Co-representative of the SciArt Forum, Converging Science and Art
Affiliated Professor of the Kookmin University in the Department of Fine Art