Home
> Digital Museum > Virtual Appreciate Art Tour
Virtual Appreciate Art Tour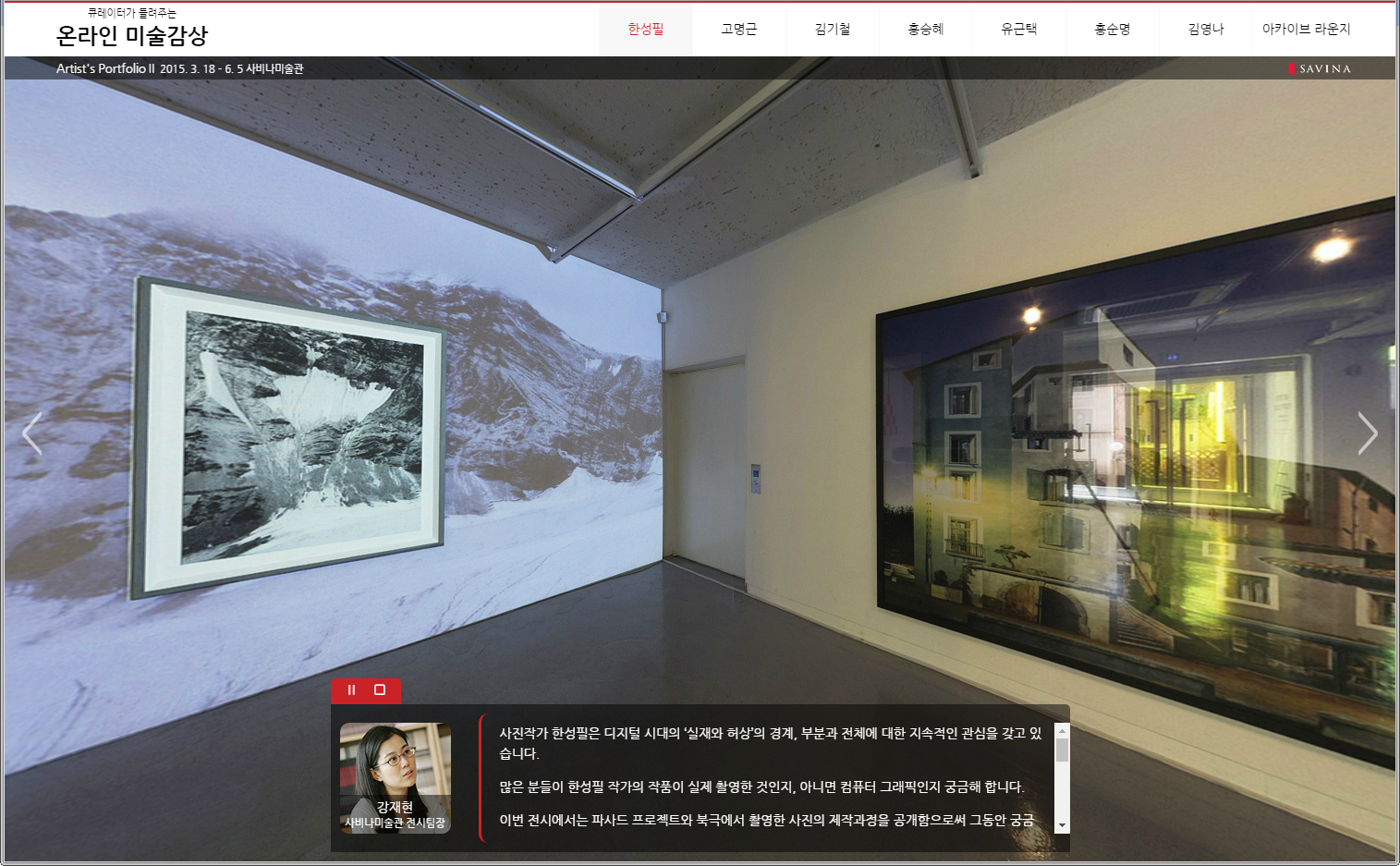 Myungkeun Koh, Kichul Kim, Na Kim, Geuntaek Yoo, Sungpil Han, Soun Hong, Seunghye Hong | Painting , Sculpture , Media , Installation , Photo / Total 30

The Savina Museum of Contemporary Art's first exhibition of 2015, , examines the concept, meaning, and form of the portfolio. This exhibition includes seven artists who are active in the field of fine art and design and encourages them to utilize the exhibition space to show works as if they were their own portfolios. The exhibition will serve to convey the philosophy, working process, and..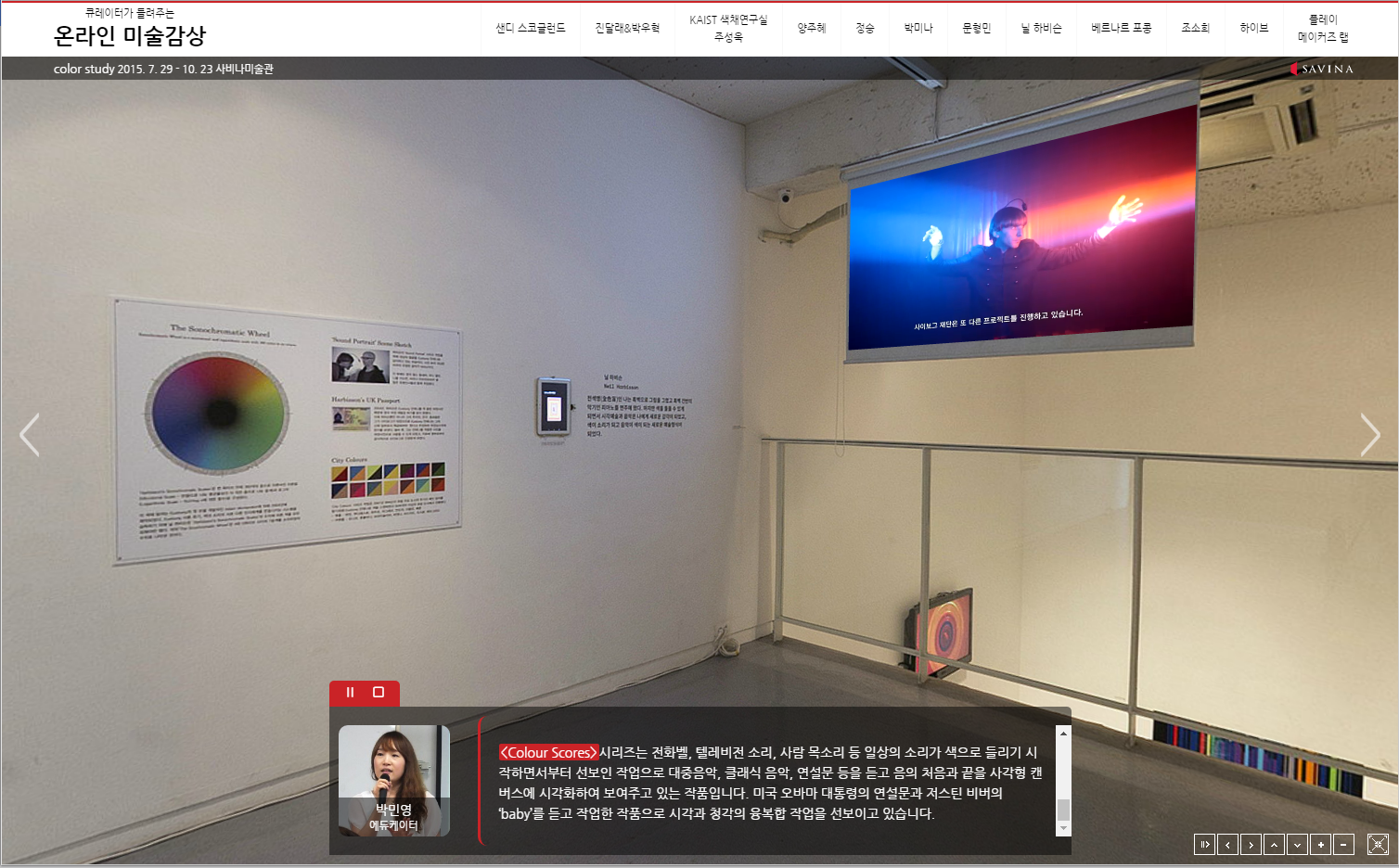 Bernard Faucon, HYBE, Hyungmin Moon, Jin Dallae & Park Woohyuk, Juhae Yang, MeeNa Park, Neil Harbiss | Painting , Sculpture , Media , Installation , Photo / Total 50

Savina Museum of Contemporary Art presents a special exhibition entitled 'COLOR STUDY'. The exhibition aims at presenting a broad spectrum of the artists' works of art in order to discover their own methods of represented 'color'. Furthermore, this exhibition allows the audience to have an experience about experiment of color and light which based on chromatics...