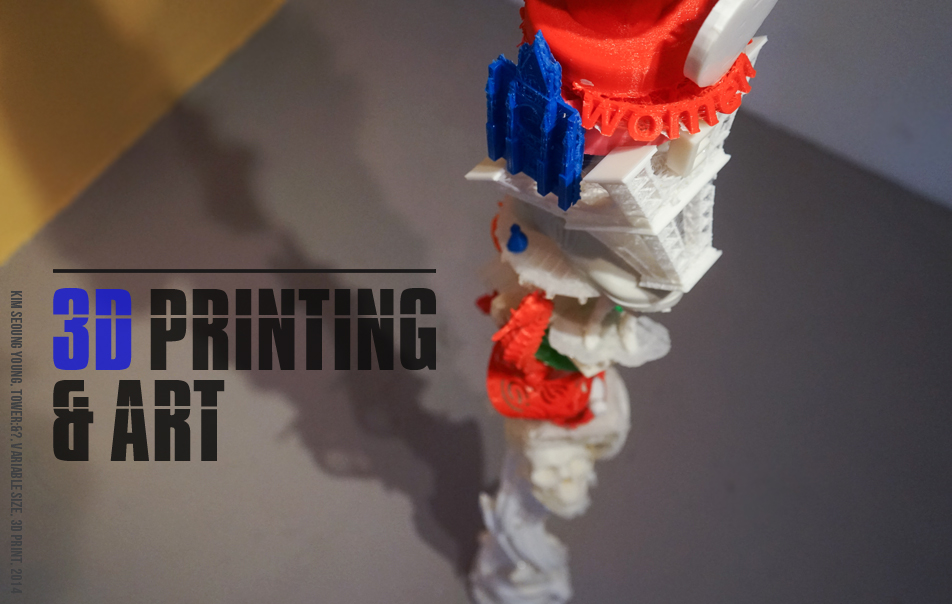 3D PRINTING & ART
Exhibition Division
Group
Exhibition Venue
savinamuseum of contemporary art
Exhibition Dates
2014-05-15 ~ 2014-07-06
Genre/Artworks
Painting , Sculpture , Media , Drawing , Installation , Photography / Total 50
Artists
.
The exhibition now showing [3D PRINTING & ART - Creative Tool for Artists] is the first trying exhibition in Korea that one of the high-tech technologies and visual art area are converged as collaboration between 3D printing technologies and art.
21 artists of various visual art fields such as media, installation, sculpture, painting, and design take part in the exhibition, and they are inspired by the shape and movement of 3D printers, the color of filament(a plastic material). These art works by 21 artists make people experience a mixture of feelings from two of their five senses.

Savina Museum of Contemporary Art directs the exhibition to experiment how 3D printers impact on artists and how it can be used as creative tools for artists.
what's more, through the exhibition, audiences can be informed what a 3D printer is, various fields that 3D printers are used, and the methods making 3D objects. therefore, the exhibition can give the opportunity audiences to consider affects that 3D printers will bring out and experience blend-new visual arts by 3D printing technologies.